Joao Rodrigues case postponed again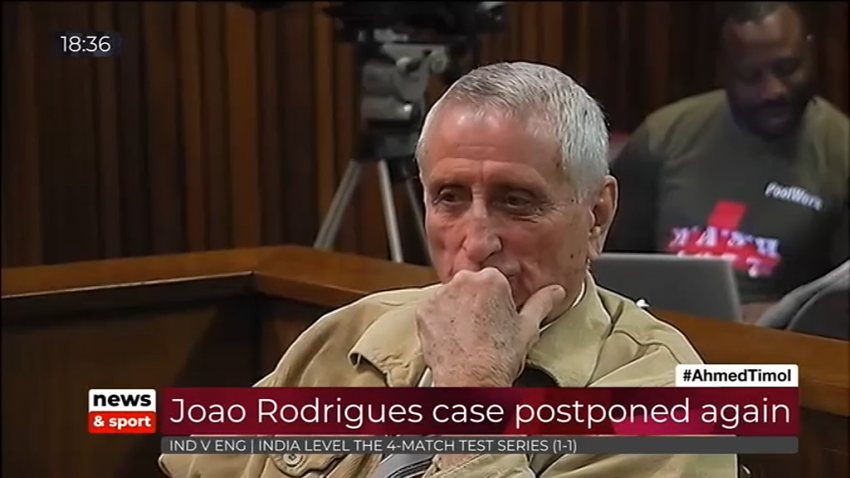 This year marks the 50th of anniversary, of the death of anti-apartheid activist, Ahmed Timol, and his family is still fighting for some kind of justice.
The bail of former policeman Joao Rodrigues, who is charged with his murder, was extended yet again today.
As the judge vented his frustration at the fact, that the outcome of the 80-year-old's appeal, to the Supreme Court is still pending.
That appeal was heard virtually on the 6th of November.
https://www.etv.co.za/news/joao-rodrigues-case-postponed-again